---
11th CET - Test Series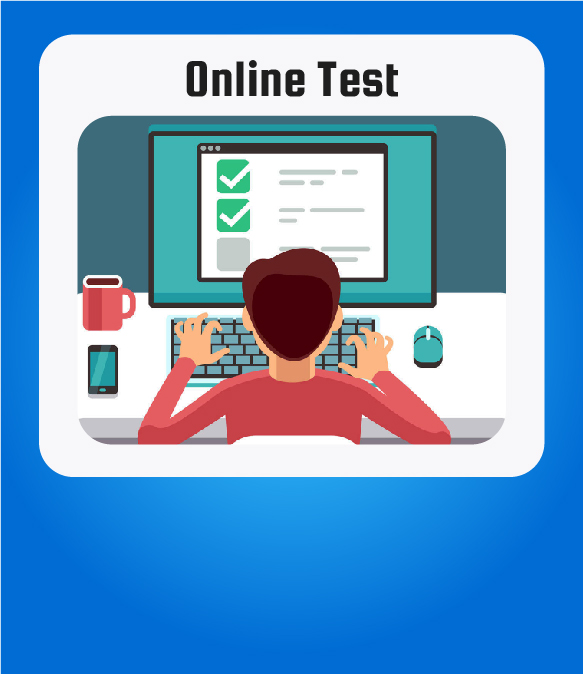 Subject Covered
Physics
Chemistry
Mathematics
Biology
English
Duration
29 May, 2021
to
25 Aug, 2021
Intro
This is a Short term course.
For the career perspective, the next two years will be very important for 10th students. Whatever they wish to do in future, will depend on their stream selection as well as on their performance in Board exam and CET
Key Features
This is the Shortterm course which covers all major subjects
Expected difficulty level
Chapter-wise Objective questions
Doubt Solving Session by Experts
Save your study time by 40%
Personalised performance analysis
Online speed test as per latest pattern
At Tutoratti, we have multiple test types for Objective test
Chapter tests
Cumulative tests
Semi Prelims
Full Prelims
Every paper can be accessed easily on the student's dashboard with immediate result.
Why tests are such an important element of our courses?
Practice tests give ideas about which topics mastered and motivates them to focus on weak areas.
Practice tests stimulate revision and studying and it improves retention.
Practice tests reduces test anxiety.
10TH CET -TEST SERIES SYLLABUS
SEMI PRELIM 1
SEMI PRELIM 2
PHYSICS
LIGHT – REFLECTION AND REFRACTION
PHYSICS
ELECTRICITY
REFRACTION OF LIGHT
MAGNETIC EFFECTS OF ELECTRIC CURRENT
LENSES
EFFECT OF ELECTRIC CURRENT
HUMAN EYE AND COLOURFUL WORLD
SOURCES OF ENERGY
GRAVITATION
HEAT
SPACE MISSION
BIOLOGY
HEREDITY AND EVOLUTION
CHEMISTRY
CARBON AND ITS COMPOUNDS
ANIMAL CLASSIFICATION
CHEMICAL REACTIONS AND EQUATIONS
INTRODUCTION TO MICROBIOLOGY
METALS AND NON- METALS
CELL BIOLOGY AND BIOTECHNOLOGY
BIOLOGY
LIFE PROCESSES
DISASTER MANAGEMENT
LIFE PROCESSES - RESPIRATION
CHEMISTRY
PERIODIC CLASSIFICATION OF ELEMENTS
CONTROL AND COORDINATION
ACIDS, BASES AND SALTS
HOW DO ORGANISMS REPRODUCE?
CARBON AND CARBON COMPOUNDS
SOCIAL HEALTH
ALGEBRA
PROBABILITY
ALGEBRA
PAIR OF LINEAR EQUATIONS IN TWO VARIABLES
STATISTICS
QUADRATIC EQUATIONS
FINANCIAL PLANNING
ARITHMETIC PROGRESSIONS
POLYNOMIALS
REAL NUMBERS
GEOMETRY
INTRODUCTION TO TRIGONOMETRY
GEOMETRY
AREAS RELATED TO CIRCLES
SOME APPLICATION OF TRIGNOMETRY
SURFACE AREAS AND VOLUMES
CIRCLES
MENSURATION
GEOMETRIC CONSTRUCTIONS
TRIANGLES
CO ORDINATE GEOMETRY
PYTHAGORAS THEOREM
SIMILARITY
For Class
Subject Covered
Physics

Chemistry

Mathematics

Biology

English