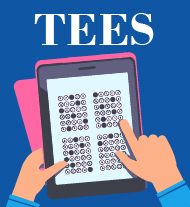 TEES (Tutoratti's Eligibility Exam for Scholarship)
7th to 11th STD students can appear for the test.
The test is FREE
The test is based on MENTAL ABILITY, GENERAL SCIENCE, GENERAL MATHS
Students can avail up to 100% scholarship on courses.
View Now
LIVE COURSES
Regular courses are long term live online courses which will continue till final exams. Regular courses include syllabus completion in course subjects, test series and study material. The course is conducted by extremely capable Tutoratti faculties.
Not just teaching
Writing 50+ subjective test papers with manual checking
Subjective papers with feedback and model answers.
Objective papers with instant marks and detail report
More features than traditional classroom
Visuals for conceptual clarity
Frequent Parent teacher meetings (PTMs)
End of the chapter tests (EOT)
We guarantee exam results with emphasis on conceptual clarity
Why Tutoratti?
We are the only online tutoring company
Where only subject experts are hired.
Where doubt clearing sessions are held periodically
Where optional subjects like French, Sanskrit, Hindi ETC are offered
Which allows only 20 students in a batch
Where student and teacher can interact face to face.
Where a mentor is assigned to every student.
Copyright ©2021 Tutoratti